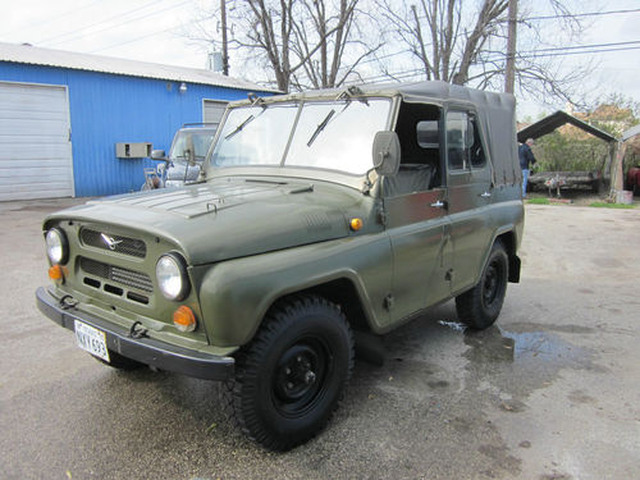 1992 Russian UAZ-469 "Bobik" 4×4 Here on eBay
This little workhorse was titled as a 1965, but was new in '92.
From Wikipedia:Wikipedia:
The UAZ-469 (and its modifications) has earned a reputation as a very reliable and capable 4×4. It has gained huge popularity among off-road enthusiasts within Russia, former Soviet republics as well as Europe, Asia, South America and Africa, and is preferred by many over other legendary 4x4s such as Land Rover, Jeep and Toyota.
One of the main reasons the 469 has enjoyed such popularity is its deliberately simple design, which allows for easy maintenance and repairs. Its simplicity is a deliberate design feature for two main reasons: the requirements of the Soviet Armed Forces, as well as that most people in the Soviet Union/Russia prefer to fix their cars themselves as opposed to taking them to an authorized mechanic.
Located in Houston, Texas, United States
Auction ends: May 03, 2012 10:54:51 PDT
1992 Russian UAZ-469 "Bobik" 4×4 Here on eBay